The birds are chirping, the sun is shining and the snow has melted, so why keep your yoga practice indoors? Yoga is about embracing and becoming one with nature. Take a look at some of our advice on how to take your yoga outdoors!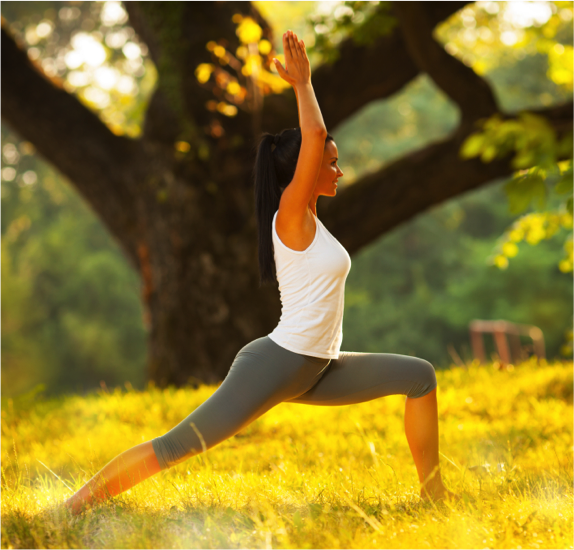 Lose the mat!
Yoga mats can be difficult to place outdoors on uneven surfaces. Opt for a towel so that it can actually hug the surface of the earth, thereby giving you a better surface to practice on. Additionally, if your towel gets dirty wherever you're practicing, you can simply toss it in the wash afterwards!
Ditch the iPod
As mentioned, yoga is not just about connecting with yourself, but also connecting with nature. Don't dilute the experience by tuning out nature. Embrace your environment, whether it is a babbling brook or the wind whistling through the branches.
Bring a Sweatshirt
Not just for chilly weather! We suggest that in the final phase of your practice, Savasana, to place a sleeve of the sweatshirt over your eyes to block out the sunlight. This will help you to concentrate on centering yourself and really concentrate on your breathing.
Practice Posture
One great thing about practicing outdoors is the unevenness of the ground. This provides a fantastic platform to practice your stability. The uneven surface, as opposed to a perfectly flat hardwood floor, will challenge your balance and give you a better workout.
Skip the Vinyasa
While the uneven surface of outdoors is fantastic, the Vinyasa can be incredibly hard on your wrists. Opt for your other favorite poses and flows, but save the Vinyasa for an indoor session!
What's your favorite way to take your yoga outdoors? Share it with us in the comments or on our Facebook page!