We all know that Mother Nature can work in mysterious ways, but is there anything cuter than unlikely animal friends? We're not sure! To test the theory, we've provided you with 7 of the cutest and more unlikely of animal friends! Isn't nature beautiful?
A Golden Retriever Nuzzling A Pair of Baby Bunnies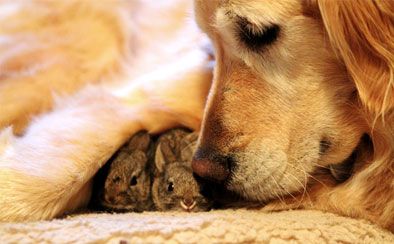 A Baby Tiger and A Baby Monkey Getting A First Glance at One Another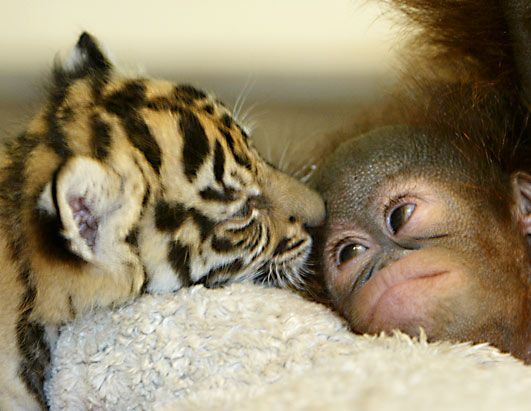 Who Says Cats and Mice Can't Get Along?!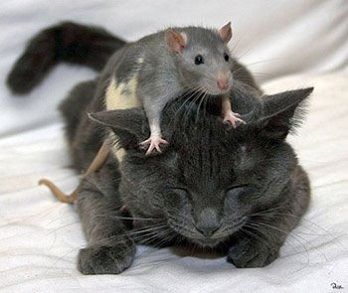 A Chimpanzee and a Dog Hanging Out Like Old Friends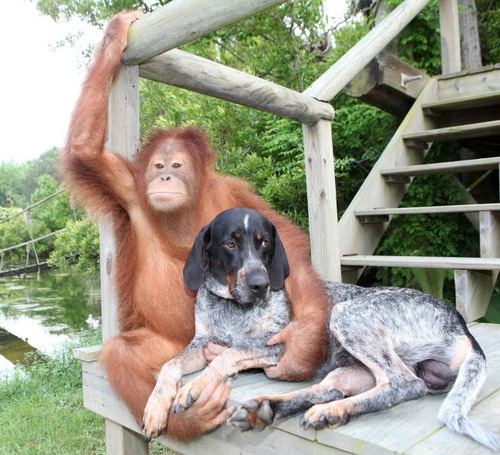 A Tiny Piglet Cuddling Up To This Ginormous Bunny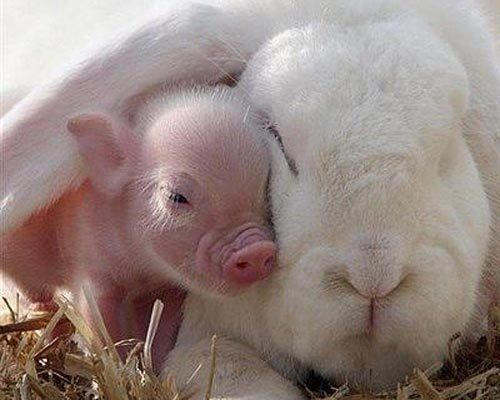 A Ginormous (But Gentle) Gorilla Nursing This Little Kitten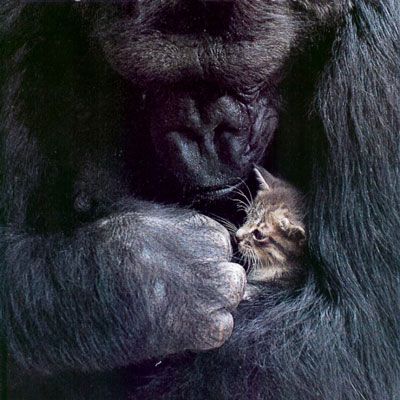 A Sheep and An Elephant Taking A Leisurely Stroll